Get the Best Accounting and Bookkeeping Services in Cleveland!
Looking for reliable and professional bookkeeping and accounting services in Cleveland, OH? Look no further than Perfect Balance Accounting!
At Perfect Balance Accounting, we understand that keeping track of your finances can be overwhelming, especially when you're busy running a business. That's why we're here to help you take control of your finances, so you can focus on what really matters - growing your business.
Our team of experienced accountants and bookkeepers are committed to providing you with personalized and comprehensive services that meet your unique needs. Whether you're a small business owner, a startup, or a large corporation, we have the expertise and knowledge to help you achieve your financial goals.
Our services include bookkeeping, accounting, payroll processing, financial reporting, and more. We use the latest technology and software to streamline our processes and ensure accuracy and efficiency. Plus, we're always up-to-date on the latest tax laws and regulations, so you can rest assured that your finances are in good hands.
When you work with Perfect Balance Accounting, you can expect:
Personalized attention and customized solutions to meet your unique needs
Accurate and timely financial reporting
A team of experts who are dedicated to helping you succeed
Transparency and open communication throughout the process
Competitive pricing and flexible payment options
Don't let bookkeeping and accounting tasks consume your time and energy. Let Perfect Balance Accounting help you achieve the financial success you deserve. Contact us today to schedule a consultation and learn more about our services.
Perfect Balance Accounting for Cleveland, Ohio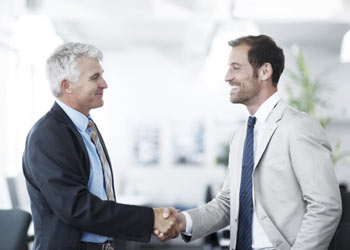 Non-Profit Accounting Services in Cleveland, Ohio
Time is a gift, share it.
---
We allow not for profits to add a layer of internal controls to their organization by outsourcing their bookkeeping needs to Perfect Balance. We function as the back office to over 25 not for profits, allowing them to free up space and resources for their organization. Not for profit services include bill paying, receivables, grant tracking, bank statement reconciliation, preparation of internal financial statements and audit work paper preparation.
Perfect Balance is a professional bookkeeping outsource.
We provide a wide array of bookkeeping services to a diverse group of clients in Cleveland, Ohio. Our clients are small businesses, not-for-profit organizations, small and medium size professional practices, active and retired professional athletes, high net worth individuals, and the elderly.
We provide Scottsdale with accounting and bookkeeping services.
The services we provide encompass all of the necessary bookkeeping functions in order to keep track of all revenues and expenses for our clients. We make deposits, write checks, reconcile bank and credit card accounts, produce monthly statements, manage the payroll process, plan budgets, forecast cash flows, prepare clients for their tax professionals, and generally anything that the client needs to run his/her personal and/or business finances. Find out more about our expert Bookkeeping Services in Cleveland, Ohio.
Our bookkeepers are all experts in the use and application of QuickBooks software. We have been providing outsourced bookkeeping for more than 20 years. We are fast, efficient, and we have many excellent references. Find out more about our consultation and support services for Quickbooks.
We provide online bill pay for our clients.
We also prepare the audit work papers for our not for profit clients. Because we are independent we add a layer of internal control for all of our clients. Find out more about our services for Check Writing and Vendor Payment.
CPA Services in Cleveland, Ohio
We are proud to provide our CPA services to individuals, businesses and organizations in Cleveland, Ohio. Here are all the services provided by Perfect Balance Accounting
Looking For Accounting Services in Cleveland, Ohio?
Contact us no and get a free consultation by phone or email. We are always happy to help with your accounting needs in Cleveland, Ohio.