Bookkeeping in Bellefontaine, Ohio
Perfect Balance Accounting is Bellefontaine, Ohio's number 1 choice for bookkeeping services!
Bookkeeping Experts in Bellefontaine, Ohio
Perfect Balance is an Ohio based bookkeeping and payroll firm with a team of staffing consultants who have decades of professional experience in their field. With our location in Bexley, we can proudly serve the city of Bellefontaine, Ohio with experienced bookkeeping services! We provide a full range of business services to non profits, businesses, organizations, and individuals. We use their unparalleled knowledge base with technology based solutions to ensure accuracy in bookkeeping and payroll services to help you with all of your bookkeeping needs!
We have over 30 years of Bookkeeping experience in Bellefontaine.
At Perfect Balance, our Bellefontaine, Ohio staff of bookkeeping professionals and QuickBooks advisors are currently engaged with a wide assortment of clients. We work with individuals, small businesses, professional practices, trusts, estates, not-for-profits, and the elderly.
For individuals, trusts, estates, and the elderly, our work includes writing checks, reconciling accounts, and any banking activities.
For small businesses, professional practices, and not-for-profits, our work typically involves many more functions, all of which are at the direction, and discretion of our clients. We become the client's "back office." At our client's direction we will perform any or all of the following tasks: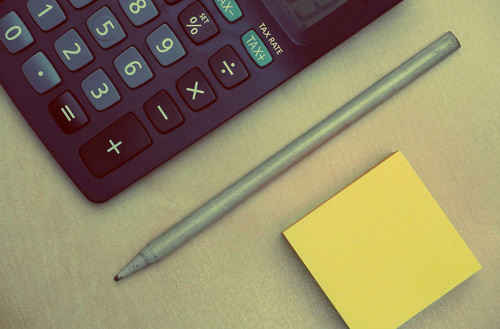 By allowing our experienced staff of accounting professionals to do your bookkeeping in Bellefontaine, Ohio, you will have more time to do what you do best, bringing your life into Perfect Balance.
Why Choose Perfect Balance Accounting?
Discover Financial Harmony with Perfect Balance Accounting in Bellefontaine, Ohio
Bellefontaine, Ohio's Trusted Bookkeeping Experts: With years of experience serving businesses in Bellefontaine and beyond, Perfect Balance Accounting is your reliable partner in financial management.

Remote Convenience: Distance is no barrier when it comes to our services. We provide top-notch bookkeeping services remotely, ensuring your finances are in expert hands from the comfort of your own office.

Tailored Solutions: We understand that every business is unique. That's why we offer customized bookkeeping solutions that cater to your specific needs, whether you're a small startup or an established corporation.

Cost-Efficiency: Outsourcing your bookkeeping to us not only saves you valuable time but also helps you cut down on the overhead costs of hiring an in-house team.

Accuracy and Compliance: Perfect Balance Accounting ensures your financial records are accurate and compliant with the latest tax regulations. Say goodbye to IRS headaches!

Focus on Growth: Let us handle the numbers while you focus on what you do best – growing your business. With our services, you can take your company to new heights with peace of mind.
Our Comprehensive Services for Bellefontaine, OH
Credit Card Reconciliation: Keep your credit card expenses in check with our meticulous reconciliation services.

QuickBooks Support: Maximize the potential of QuickBooks with our expert guidance and support.

Payroll Processing Services: Ensure your employees are paid accurately and on time, while we handle all aspects of payroll processing.

Invoicing Services: Streamline your invoicing process and get paid faster with our efficient invoicing services.

Financial Statement Services: Gain insight into your business's financial health with our in-depth financial statements.

Daily Banking Services: Let us handle your daily banking transactions with precision and care.

Elderly Banking Services: Specialized services for elderly clients, ensuring their financial well-being.

Check Writing and Vendor Payment: We take care of writing checks and managing vendor payments efficiently.

Bookkeeping: From managing daily transactions to balancing your books, our experts are meticulous in maintaining your financial records.

Bank Reconciliations: Keep your bank accounts in perfect harmony with our reconciliation services.
Ready to Get Started?
Don't let bookkeeping woes hold you back; choose Perfect Balance Accounting in Bellefontaine, Ohio, and experience the perfect balance of financial expertise and convenience!