Accounting Expert For Your Business
Accountants can help out at various stages during the growth of your business. Are you thinking about hiring an accountant for your small business?
Columbus Ohio Accountant
Perfect Balance Accounting is here to serve Columbus, Ohio!
Perfect Balance is a professional bookkeeping outsource.
We provide a wide array of bookkeeping services to a diverse group of clients, primarily in Columbus, Ohio. Our clients are small businesses, not-for-profit organizations, small and medium size professional practices, active and retired professional athletes, high net worth individuals, and the elderly.
---
We provide Columbus with accounting and bookkeeping services.
The services we provide encompass all of the necessary bookkeeping functions in order to keep track of all revenues and expenses for our clients. We make deposits, write checks, reconcile bank and credit card accounts, produce monthly statements, manage the payroll process, plan budgets, forecast cash flows, prepare clients for their tax professionals, and generally anything that the client needs to run his/her personal and/or business finances. Find out more about our expert: Bookkeeping Services
Our bookkeepers are all experts in the use and application of QuickBooks software. We have been providing outsourced bookkeeping for more than 20 years. We are fast, efficient, and we have many excellent references. Find out more about our consultation and support services for Quickbooks
We provide online bill pay for our clients.
We also prepare the audit work papers for our not for profit clients. Because we are independent we add a layer of internal control for all of our clients. Find out more about our services for Check Writing and Vendor Payment.
Accounting and Bookkeeping Services for all 50 States!
We are an accounting firm in Columbus, Ohio but we serve all 50 States within the United States of America! We can do accounting and bookkeeping for individuals and businesses in any location! Contact us now and we will be happy to talk to more about our services!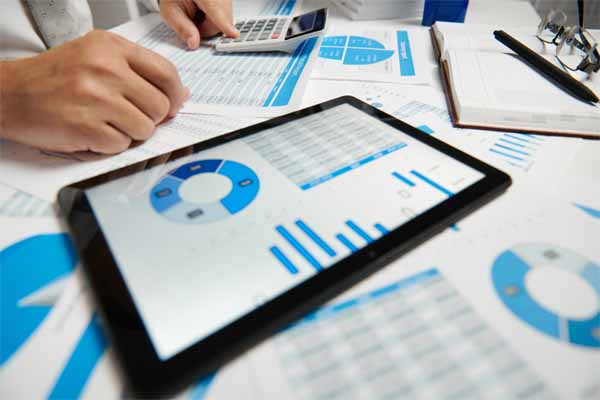 Accounting Company for Payroll Processing
Our Payroll Processing experts can streamline, organize and balance your Columbus business. Processing payroll for small business is an area where our Columbus, Ohio staff of accounting professionals can assist you and save you time, money, effort, and some frustration.
We will make sure that your payroll is being processed in a timely fashion, efficiently and accurately. Perfect Balance works with payroll processing companies to ensure that your payroll is done timely and accurately. Because of the constantly changing laws affecting your payroll processing, this is an area where professionals can almost always do it better, faster, and less expensively.
Payroll processing is another way that our central Ohio bookkeeping professionals can keep your business in Perfect Balance.
What is Payroll and Why is it Important for Your Business?
A payroll is a company's list of its employees, but the term is commonly used to refer to:
the total amount of money that a company pays to its employees
a company's records of its employees' salaries and wages, bonuses, and withheld taxes
the company's department that calculates and pays these.
Payroll in the sense of "money paid to employees" plays a major role in a company for several reasons.
From an accounting perspective, payroll is crucial because payroll and payroll taxes considerably affect the net income of most companies and because they are subject to laws and regulations (e.g. in the US, payroll is subject to federal, state, and local regulations).
From a human resources viewpoint, the payroll department is critical because employees are sensitive to payroll errors and irregularities: Good employee morale requires payroll to be paid timely and accurately. The primary mission of the payroll department is to ensure that all employees are paid accurately and timely with the correct withholdings and deductions, and that the withholdings and deductions are remitted in a timely manner. This includes salary payments, tax withholdings, and deductions from paychecks.
Accounting for Credit Card Reconciliations
We specialize in Credit Card Reconciliations for businesses in Columbus, Ohio. Many of the companies we serve in Columbus and central Ohio use credit cards to make purchases for their business, and they will need a proper reconciliation of those accounts.
Those authorized to use a company credit card should save all paper receipts from any transactions. Our staff of QuickBooks advisors in Columbus will match each receipt to the monthly statement generated by the credit card company. This will assure that all transactions are legitimate. Any suspicious charges to the credit card can be investigated. A proper credit card reconciliation should be done for each credit card in use. This will provide the business owner with the assurance that the credit cards are being used solely for their intended purpose.
Take advantage of our newly developed app, AutoKept, which will allow you to photograph and voice record a memo for all of your business receipts. The information is stored permanently and can be retrieved remotely by our bookkeepers when reconciling your credit card accounts. Our Columbus, Ohio staff of accountants and reconciliation consultants will prepare your credit card reconciliations and help you achieve Perfect Balance in your credit card accounts.
Accounting for Daily Banking Needs
We take care of your daily banking needs in Columbus, Ohio. We are able to provide our Columbus and central Ohio clients with daily banking services as part of our ongoing bookkeeping service. A member of our Columbus and central Ohio staff visits all major banks in the area once or twice daily. This allows us to keep up with the daily banking needs of our clients. We make deposits, both cash and checks, and complete the necessary entries for proper bookkeeping. Clients can courier the items to our office, mail them, or deliver them personally. For some of our clients, we are the address of record for receivables, streamlining this process. Checks come directly to our office, and we deposit them daily.
This banking service saves our clients valuable time, relieves added pressure on staffing, and allows the business owner to concentrate on the more important aspects of running the business. Our Columbus, Ohio accounting and banking experts will help you achieve Perfect Balance in your bank accounts.
Accounting for The Elderly
We plan, organize, and assist the elderly with their bookkeeping and personal finance needs in Columbus, Ohio. Our Columbus, Ohio staff of QuickBooks advisors provide a wide assortment of financial and bookkeeping services for the elderly in Central Ohio.
Unfortunately, as individuals age, they often begin to lose the ability to take care of their own financial and bookkeeping lives. We provide answers for the elderly. We will do everything they need in an effort to keep their financial house in order. We will go to the bank for them. We will write their checks, make their deposits, and reconcile all of their accounts. We will go to their home if and when it is necessary.
Elderly people often enlist their children, or even a caregiver to complete these tasks. Sometimes that works well, and sometimes it is ill advised. We help bring Perfect Balance to the lives of the elderly.